jontoad
Founding Member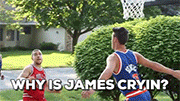 Location

: Naperville, IL


Points

: 11322


Posts

: 4912


Reputation

: 1220


Subject: fumoto drain installed on BT catch can... May 27th 2012, 11:22 pm

---

not really necessary i guess, but a fun little project if you like to tinker. only took me like 5 minutes to do.

drilled and tapped my Billet Tech catch can for a fumoto oil drain valve. 10x1.25 metric thread pitch.

flush on the inside

_________________

2015 Blue Streak Ram R/T w/rambox - Daily driver status

2006 Charger /SRT//8/ - Autocross spec

SRT MAX Plus cam, Dominator stall torque converter, AMG blue top shift solenoids, Wavetrack LSD, richmond 3.55 gears, Tein Superstreet coilovers, stack 'chubby'' sway bars, ect...

Autocross videos

-

(((((SRT8 Charger autocross lap.)))))  -  (((((Edited movie.)))))  -  (((((Helmet cam lap.)))))
liljoejoe54
Moderator





Location

: Chicago


Points

: 21398


Posts

: 4221


Reputation

: 848


Subject: Re: fumoto drain installed on BT catch can... May 28th 2012, 9:00 am

---

Very nice bro, ya crafty sumbitch!

_________________

As I lay rubber down the street, I pray for traction I can keep, but if I spin and begin to slide, please dear god protect my ride. Amen.