Bulldog
CAMM Pro






Location

: Cornfield


Points

: 5144


Posts

: 497


Reputation

: 114

Subject: Looking for powder coating February 11th 2012, 1:13 am

---

I'm needing to get a price on having my bumpers powder coated...I think I've finally decided to get rid of the chrome...I'm thinking about color matching the front and possibly a flat black on the back...Not sure if I want the back color matched yet or what...Anyone have someone they would suggest I get in touch with?

Thanks
eviltrycycle
Founding Member






Location

: Almost Wisconsin


Points

: 46474


Posts

: 13175


Reputation

: 1139

Subject: Re: Looking for powder coating February 11th 2012, 7:00 am

---

I wonder if the place JT took his chin spoiler to get CF dipped does powder coating. Just can't remember the name right now.

I know we have/ had a vendor that does it just is never on or we removed. I will have to look.
jontoad
Founding Member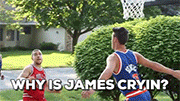 Location

: Naperville, IL


Points

: 12527


Posts

: 4914


Reputation

: 1220

Subject: Re: Looking for powder coating February 11th 2012, 7:10 am

---

eviltrycycle wrote:

I wonder if the place JT took his chin spoiler to get CF dipped does powder coating. Just can't remember the name right now.


crest hill powdercoat
eviltrycycle
Founding Member






Location

: Almost Wisconsin


Points

: 46474


Posts

: 13175


Reputation

: 1139

Subject: Re: Looking for powder coating February 11th 2012, 8:32 am

---

Boom there ya go Brett.


And there are two vendors on here that do it as well.


http://www.chicagolandareamodernmopars.com/f44-vanilla-gorilla-coating-systems

and

http://www.chicagolandareamodernmopars.com/f50-hardway-customs
Sponsored content
Subject: Re: Looking for powder coating

---