jontoad
Founding Member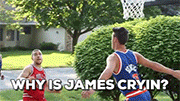 Location

: Naperville, IL


Points

: 12527


Posts

: 4914


Reputation

: 1220

Subject: i think i am tired of halos. July 12th 2012, 8:04 pm

---

anyone got a set of headlights they don't want? i wanna start over and hydro dip the insides in carbon. as for lights i think i am going back to grill lights only. after i mount that power steering cooler behind the grill i think that will look cool with the green lights shining on the aluminum fins.

i am not tired of LED's. just tired of them being in places where they are not easy to replace when they burn out.

trying to wait to put the power steering cooler in till i have the light situation sorted out so i can just take the front end off to do it all at once. i will also have to pick up a renline tow hook and receiver to do at the same time too.
Shawn1112
Founding Member






Location

: Hater Proof


Points

: 33523


Posts

: 12918


Reputation

: 1607

Subject: Re: i think i am tired of halos. July 13th 2012, 5:59 am

---

Saw some one LX yesterday for like $50