Shawn1112
Founding Member






Location

: Hater Proof


Points

: 33354


Posts

: 12919


Reputation

: 1607

Subject: Hmmmm January 14th 2017, 7:21 pm

---

http://finance.yahoo.com/news/dodge-going-unleash-challenger-muscle-171744478.html
My guess is awd, wider rear tires and a few more ponies

_________________

"Dont Talk About It, Be About It"

"Get In Where U Fit In"
jontoad
Founding Member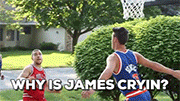 Location

: Naperville, IL


Points

: 12353


Posts

: 4914


Reputation

: 1220

Subject: Re: Hmmmm January 14th 2017, 8:32 pm

---

the test mule photos have the same width tires all around. they all stick out about 2 inches past the fenders on all 4 corners of the car. sounds like wide body chassis with the test mule old body panels.

not sure if it will have the jeep trackhawk AWD or not, but i like the wide front tires. there is a reason a lot of autocross cars run wide ass tires on the front too. it is great for cornering grip. hence why the newer Z28 with 305's all around was setting all those lap records everywhere. i have 285's on the front of my car, if i could go wider i would.

_________________

2015 Blue Streak Ram R/T w/rambox - Daily driver status

2006 Charger /SRT//8/ - Autocross spec

SRT MAX Plus cam, Dominator stall torque converter, AMG blue top shift solenoids, Wavetrack LSD, richmond 3.55 gears, Tein Superstreet coilovers, stack 'chubby'' sway bars, ect...

Autocross videos

-

(((((SRT8 Charger autocross lap.)))))  -  (((((Edited movie.)))))  -  (((((Helmet cam lap.)))))
eviltrycycle
Founding Member






Location

: Almost Wisconsin


Points

: 46291


Posts

: 13170


Reputation

: 1139

Subject: Re: Hmmmm January 14th 2017, 9:13 pm

---

The rumors are all over the place 800 to 1000 hp is what I have read. The next video comes out in 4 days but the first one was damn impressive.

http://www.dodge.com/en/ifyouknowyouknow/


_________________
Crystal
2014 Dodge Durango SXT - stock for now
2007 Dodge Charger R/T - has some stuff done to it
You Tube Channel https://www.youtube.com/c/ChicagolandAreaModernMopars


Speed never killed anyone, suddenly becoming stationary, that's what gets you.



Last edited by eviltrycycle on January 15th 2017, 4:58 pm; edited 1 time in total
HiPwr
Moderator






Location

: Earth


Points

: 20575


Posts

: 3498


Reputation

: 1463

Subject: Re: Hmmmm January 15th 2017, 2:48 pm

---

It would be lame if they made it another version of the Challenger. The Demon was and should be a different car.
jontoad
Founding Member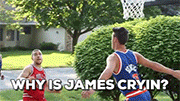 Location

: Naperville, IL


Points

: 12353


Posts

: 4914


Reputation

: 1220

Subject: Re: Hmmmm January 16th 2017, 5:06 pm

---

HiPwr wrote:

It would be lame if they made it another version of the Challenger.  The Demon was and should be a different car.

it is a version of the Challenger. they are already calling it the Challenger Demon on Dodges website where the teaser videos are being shown.

_________________

2015 Blue Streak Ram R/T w/rambox - Daily driver status

2006 Charger /SRT//8/ - Autocross spec

SRT MAX Plus cam, Dominator stall torque converter, AMG blue top shift solenoids, Wavetrack LSD, richmond 3.55 gears, Tein Superstreet coilovers, stack 'chubby'' sway bars, ect...

Autocross videos

-

(((((SRT8 Charger autocross lap.)))))  -  (((((Edited movie.)))))  -  (((((Helmet cam lap.)))))