Wanted to go to the Naperville Show today but was busy with family stuff.
I was able to hit 2 shows this weekend.
Saturday I went to... The 2nd Annual New Life Church Car & Motorcycle Show
Made Top 25 out of 100 cars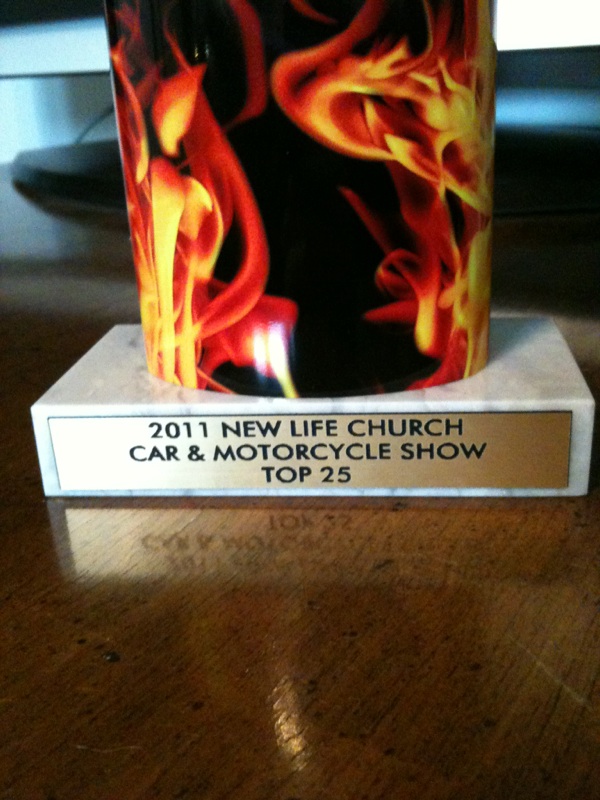 Sunday (with all the rain) I went to the Orland Hooters Car & Bike Show. Was a damn good show even with the rain! There were over 75 Cars.